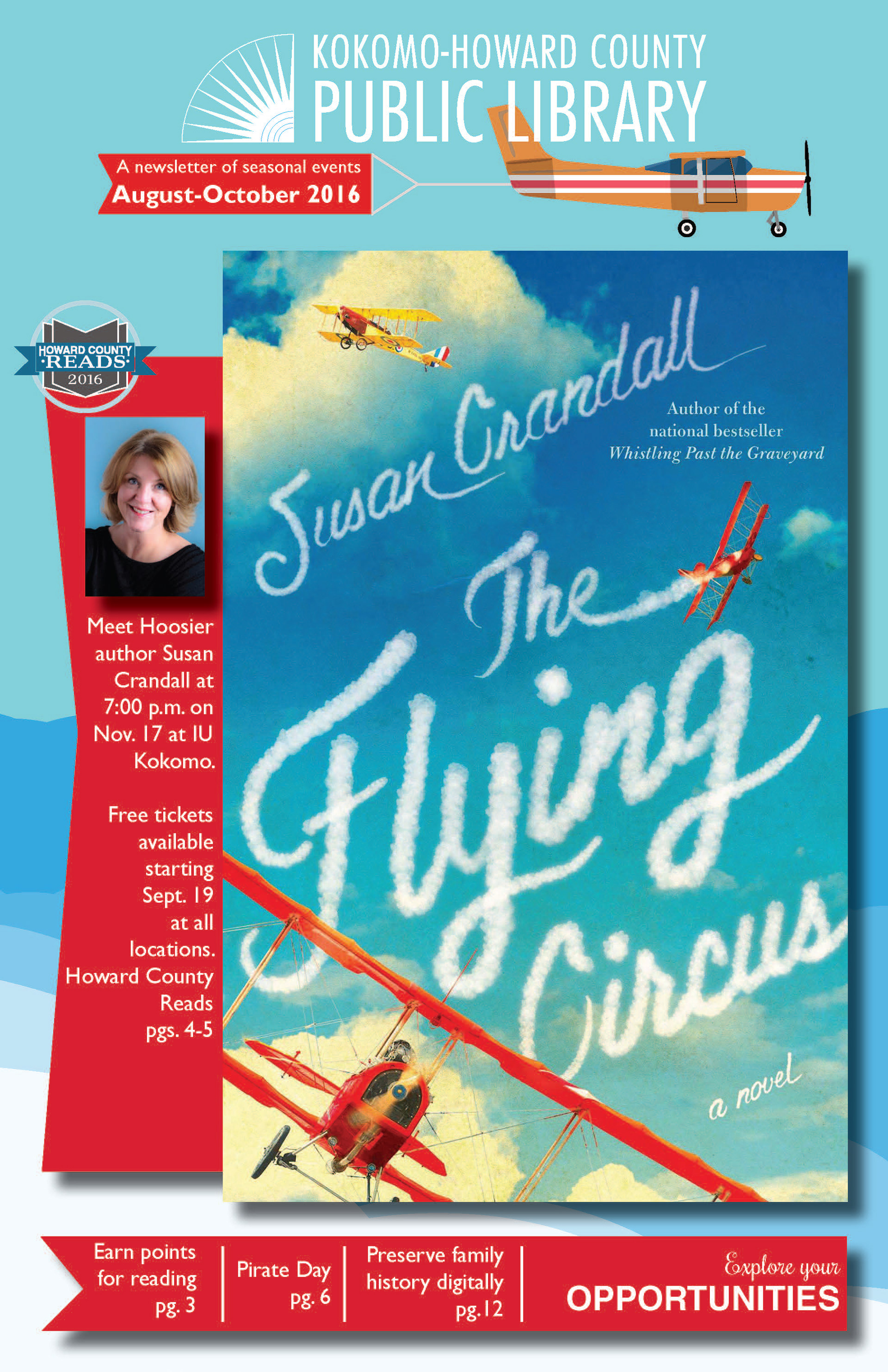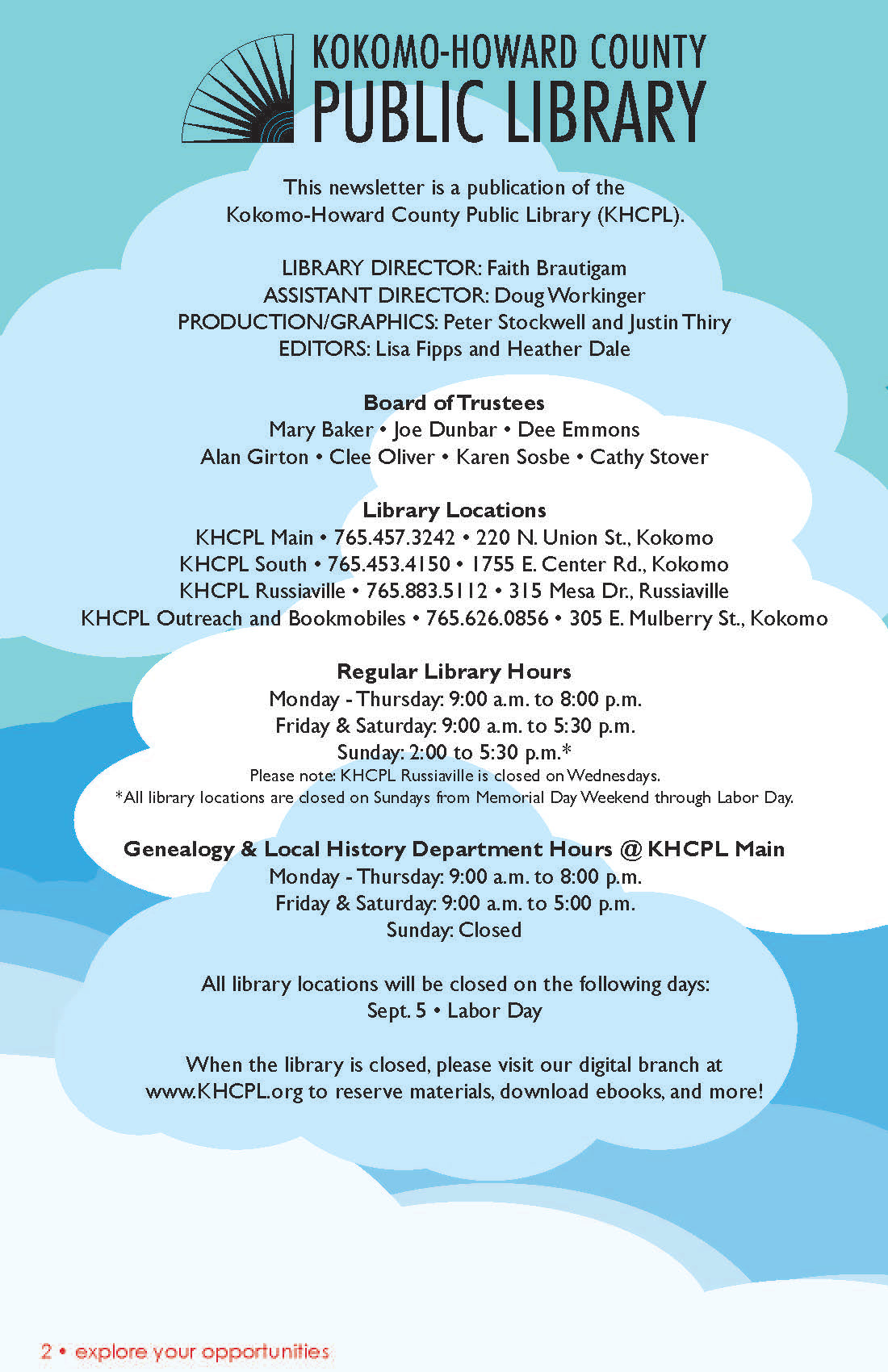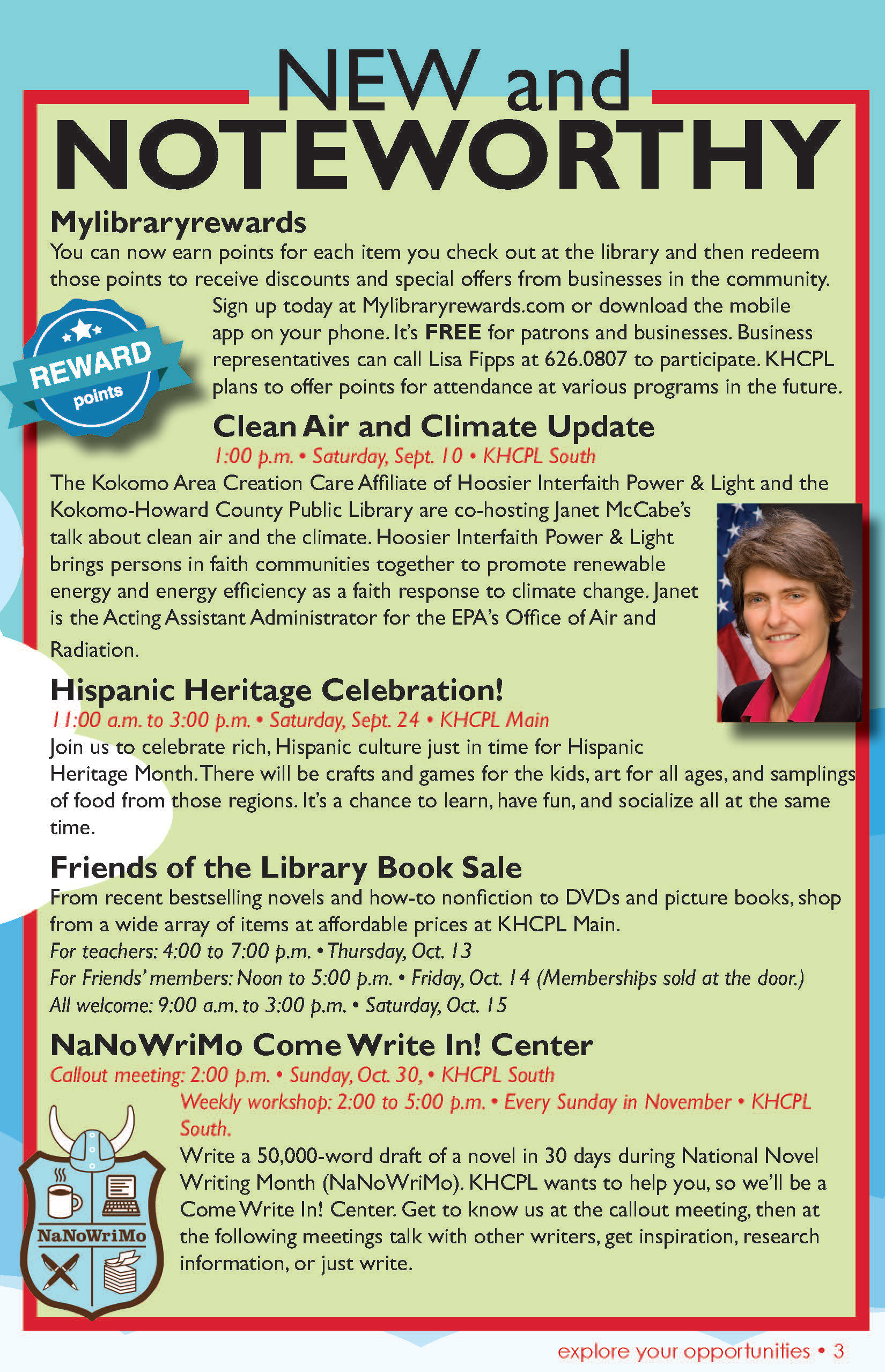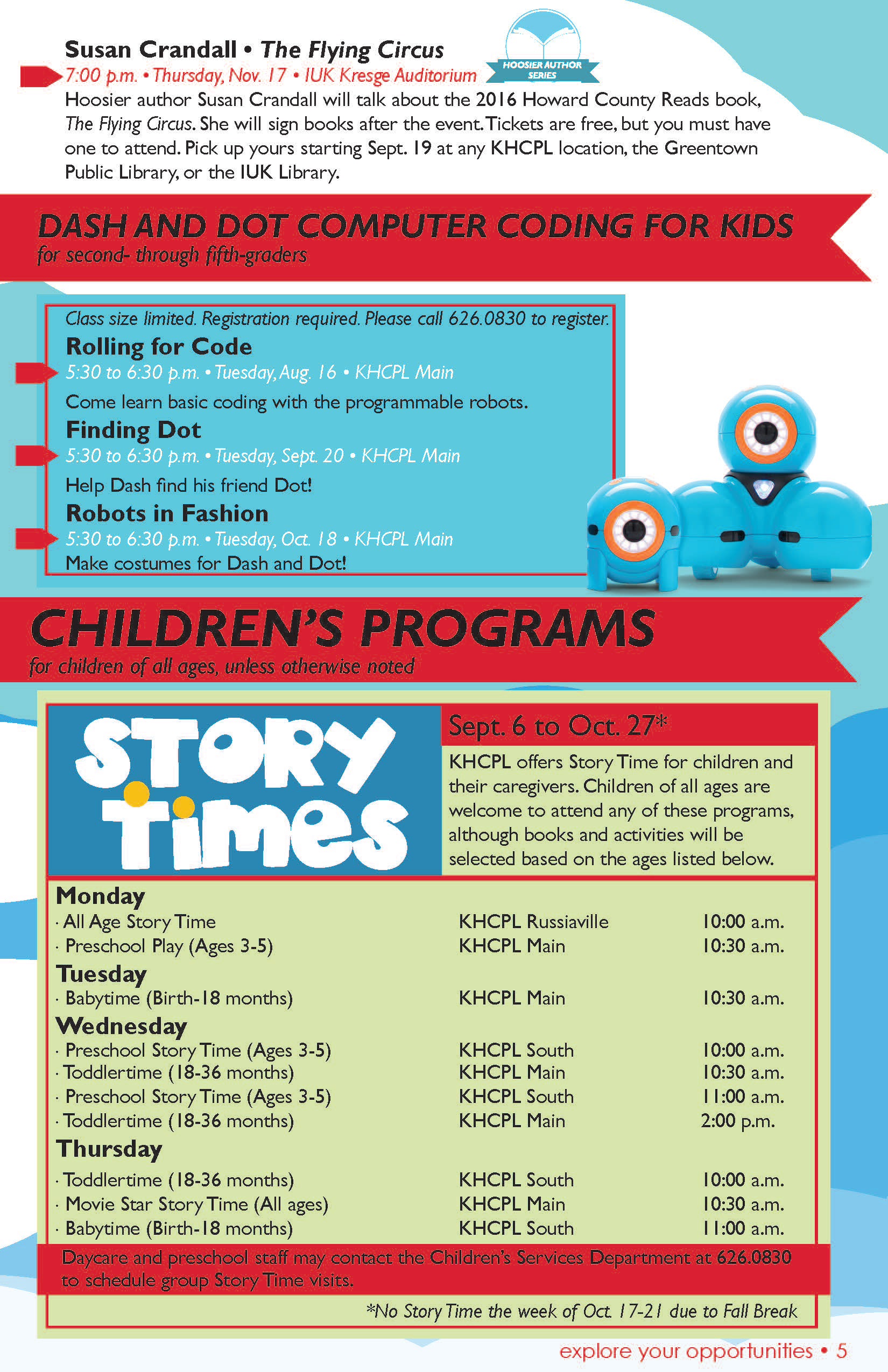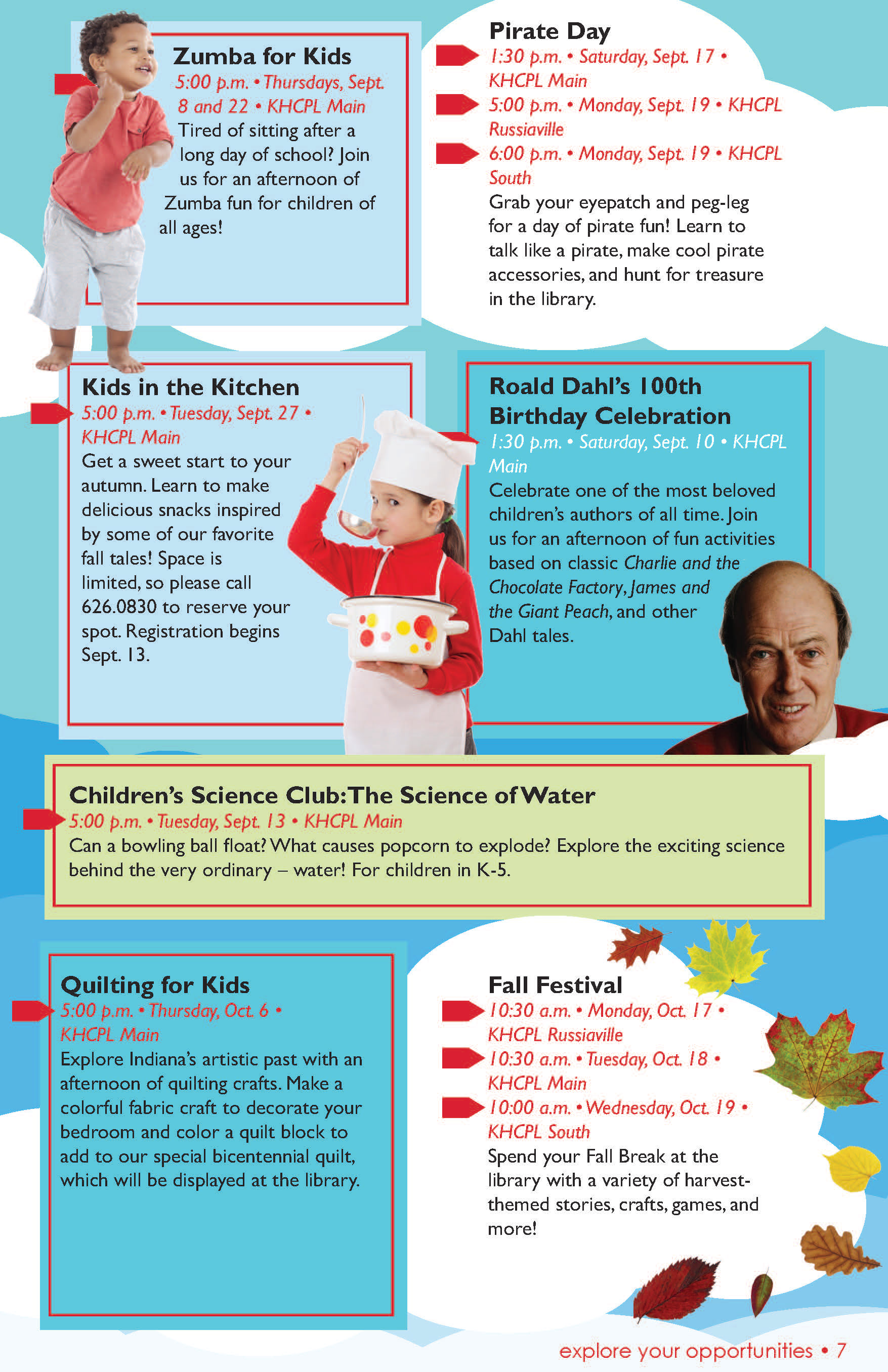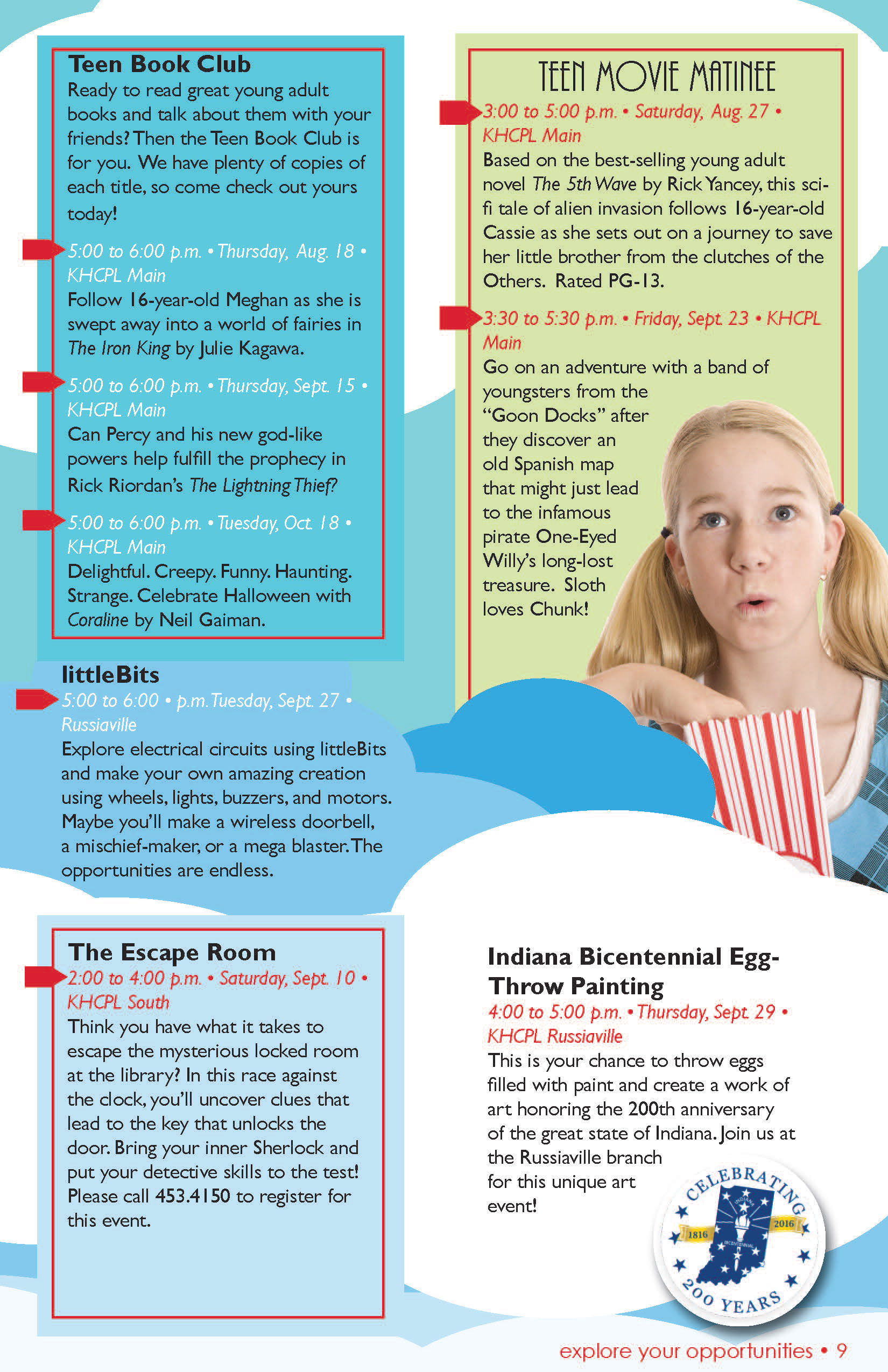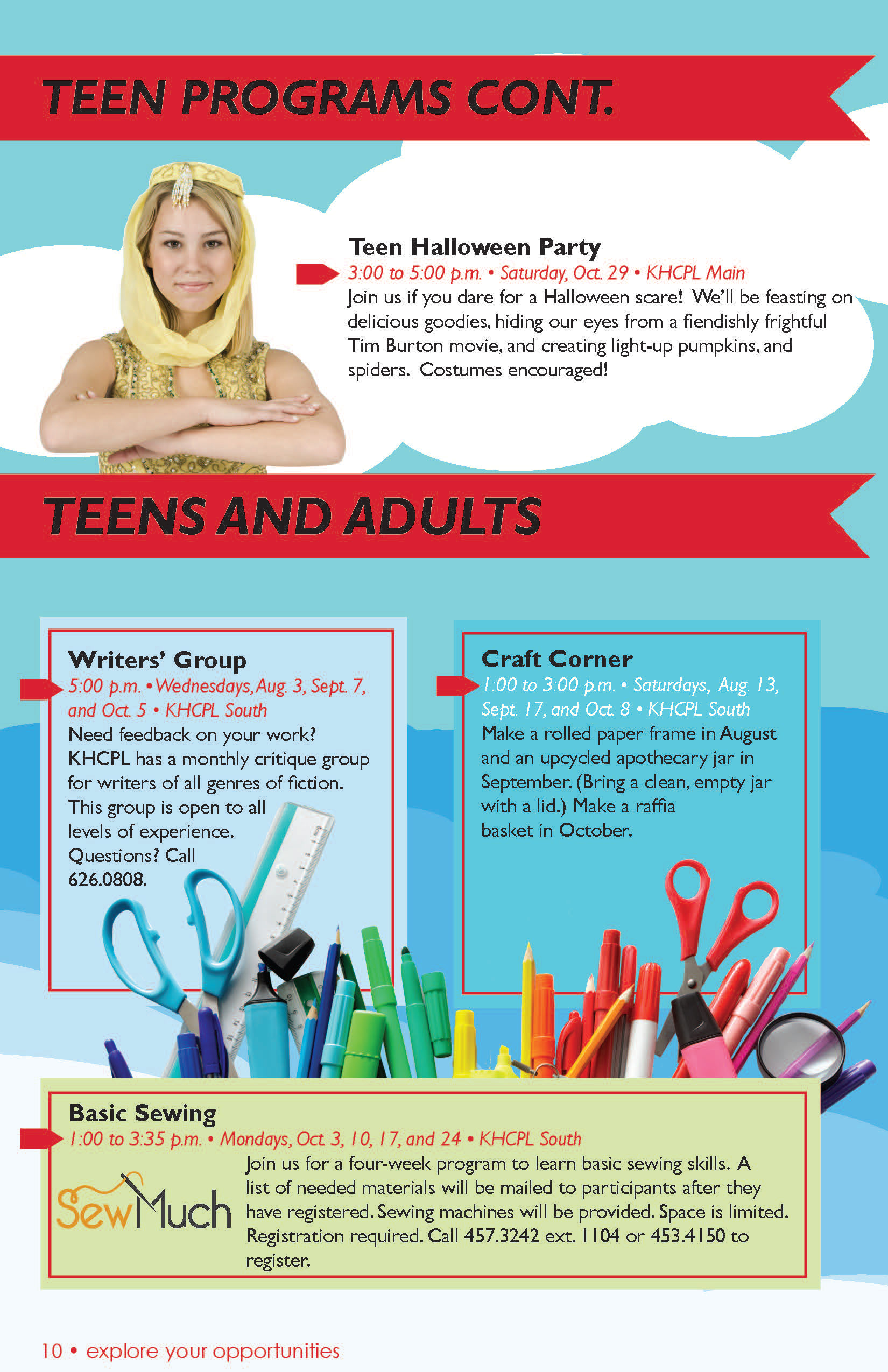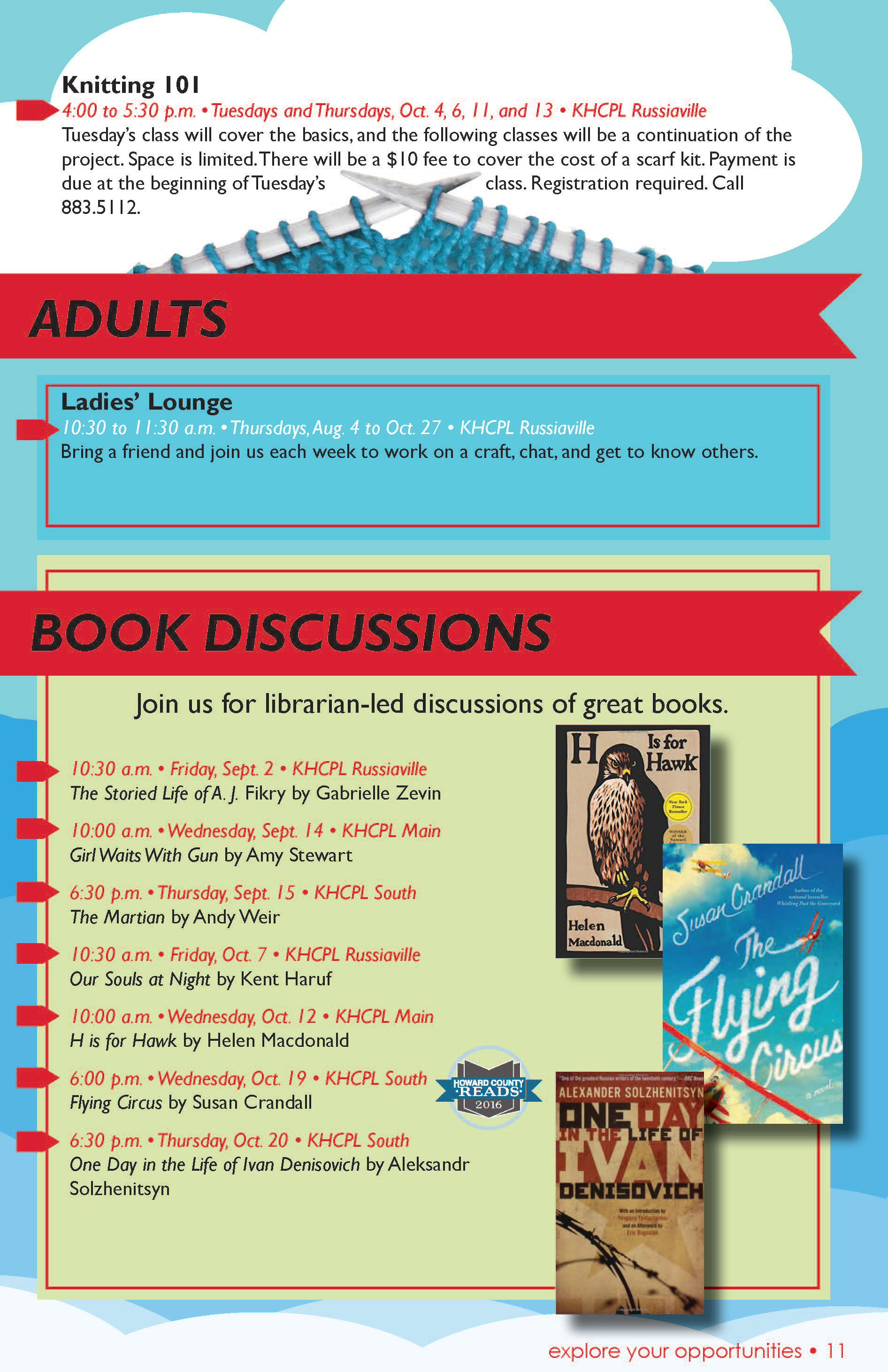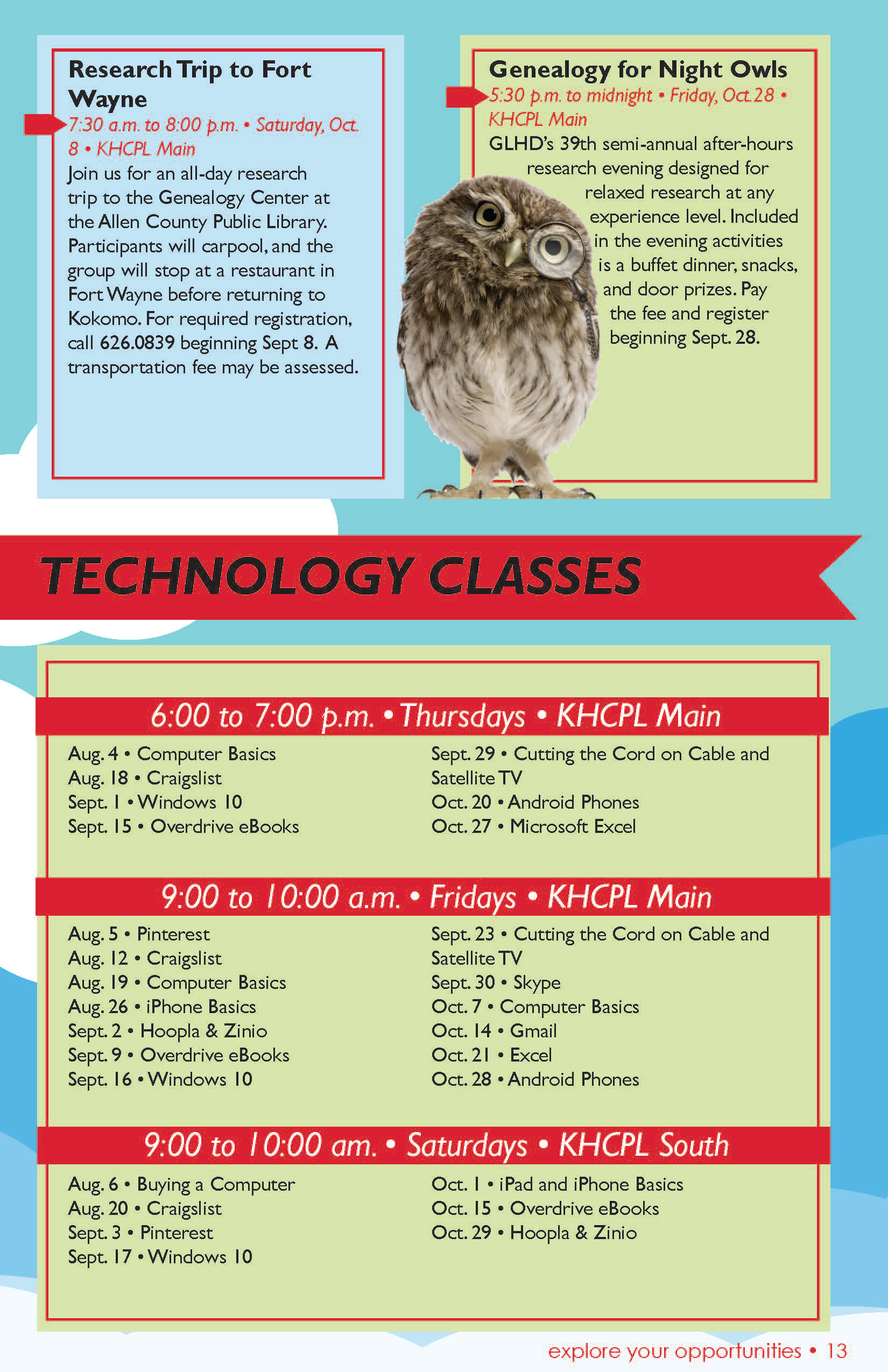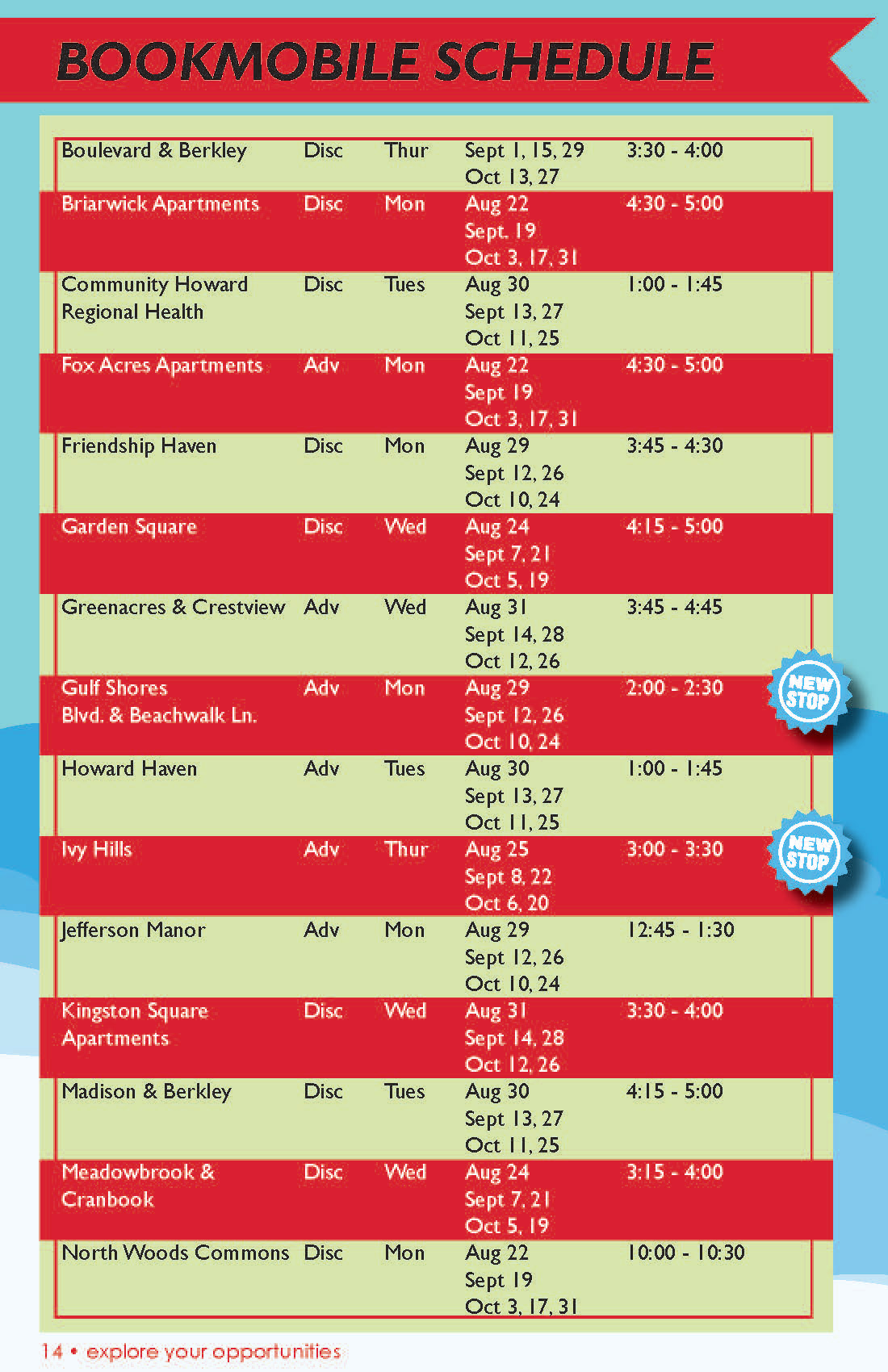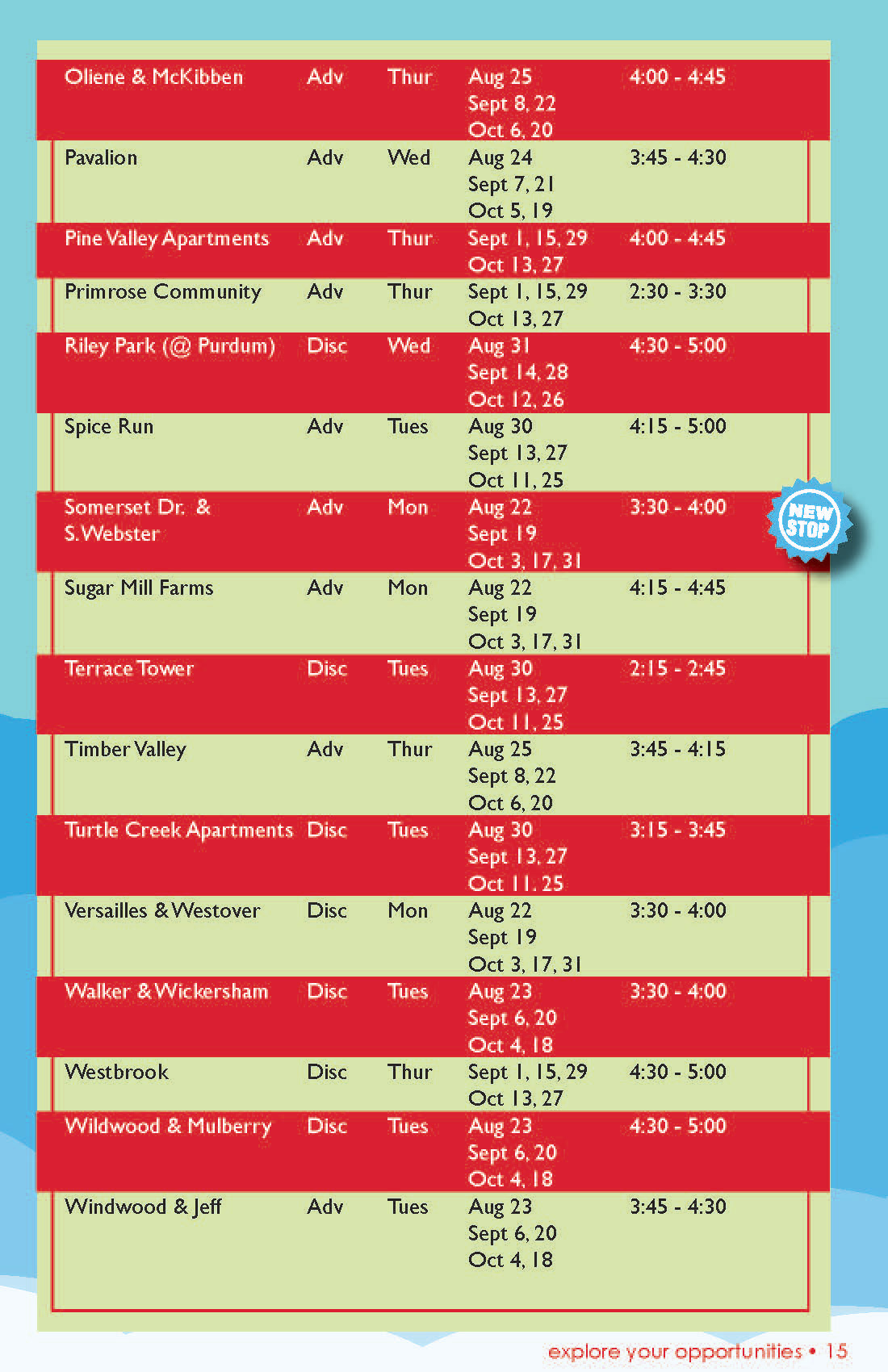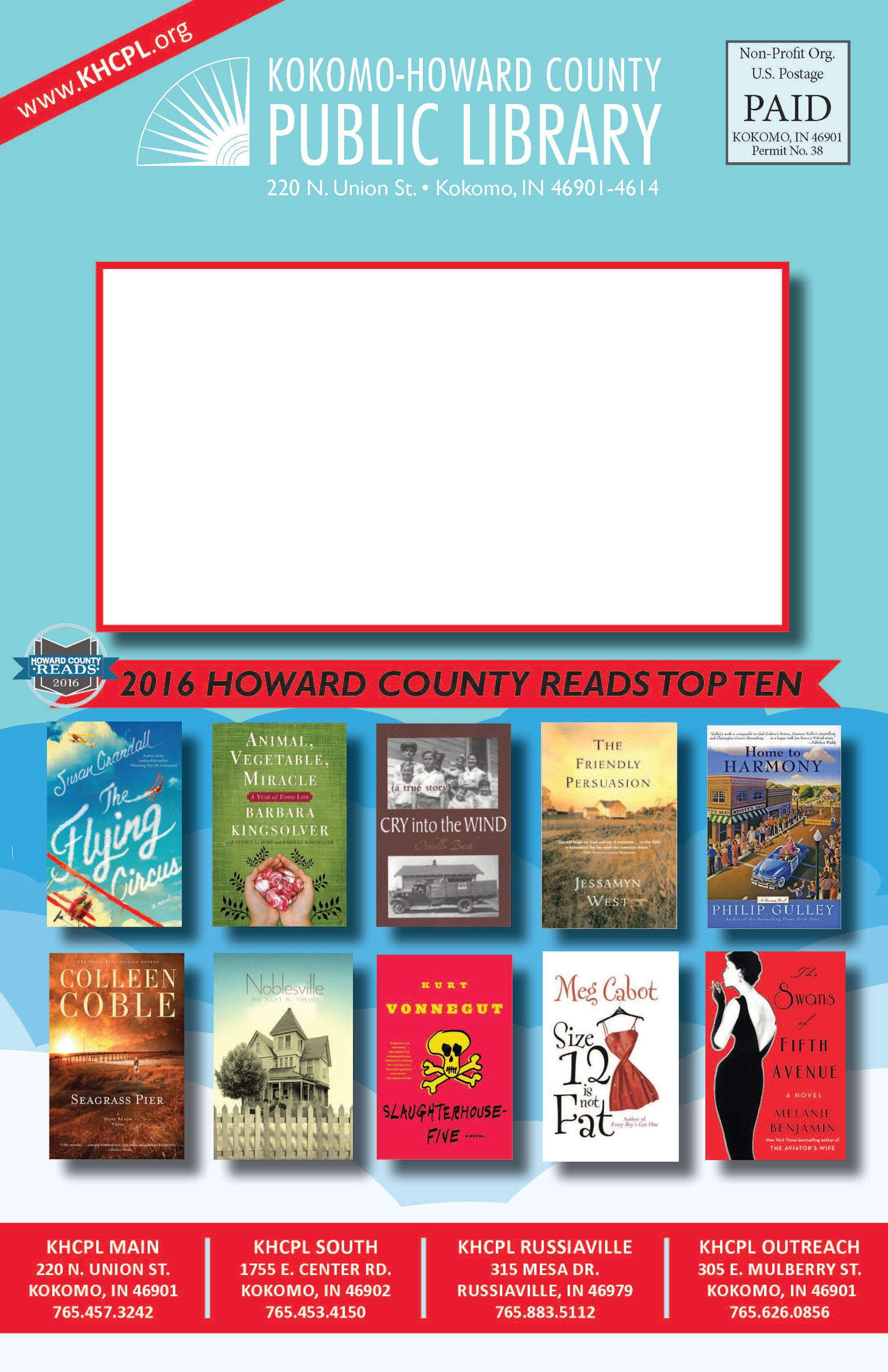 Every quarter the Kokomo-Howard Public Library would publish a newsletter for their patrons that advertised upcoming events. 
I worked closely with the Marketing Manager to produce this publication that highlighted the Howard County Top Ten Reads. This year they really wanted to draw attention to one book, "The Flying Circus" by Susan Crandall as she would visit the library in the fall as part of her book tour. We therefore themed this publication on her book, conforming to its imagery and color scheme. 
We wanted to design to be fun and inviting. Stock imagery was used to add interest and variety to the design. The high contrast, over exposed color scheme was pulled from the cover of Crandall's book to give a youthful appearance as many of the events were for children and young adults.  
I avoided using too many airplanes to keep the design from becoming too busy. Instead I tried to create the impression of flight by having pictures and text duck in front of and behind the clouds. Boxes were used behind the text keep the dense information organized.